A&T founder member Mike Hack was presented with a Heart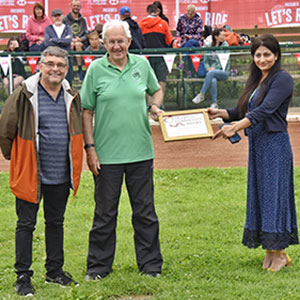 of the Community framed certificate, by Councillors Nazia Rehman and Chris Ready at the recent Home Internationals meeting.
This is an award from Wigan Council, to recognise efforts made by individuals for the benefit of the local community.
Mike said "I am delighted to receive this award in recognition of my work at Astley & Tyldesley Cycling Club over the past 32 years".