Astley & Tyldesley Cycling Club have been presented with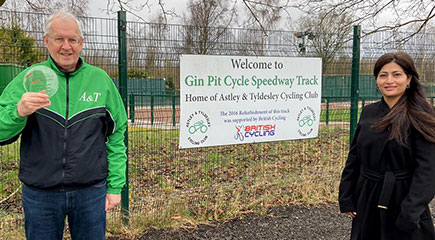 a "Heart of the Community" award.

Wigan Council Cabinet members, Councillors Chris Ready and Nazia Rehman were there to present a glass plaque, with a certificate to follow later on.

Congratulations to all club members - this is great recognition from Wigan Council, for everyone's efforts in putting the Club at the "Heart of the Community".

A&T's Club Secretary Mike Hack is pictured at the Gin Pit raceway receiving the award form Councillor Nazia Rehman.