Congratulations to Reece Pollitt on his belated call up for the full England team, to race in the Home International at Fife, on Saturday 21st May.
Having raced in the last three British Individual Finals, finished runner-up in last year's HSBC UK Elite Grand Prix series, been a regular member of the North & Scotland Regional team every year, and a consistently high scorer for A&T over many years, no one can begrudge him this overdue selection.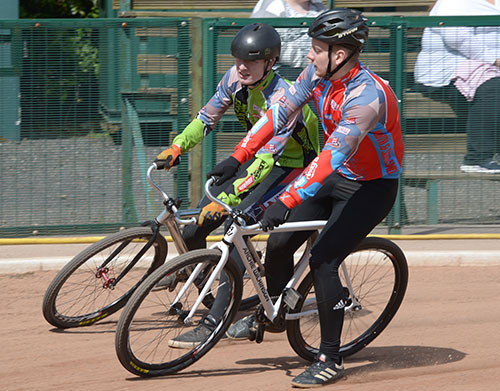 Reece becomes the first home grown A&T rider to be selected to race for the England team, as an A&T rider.
Photo shows Reece with the inside position during the recent Battle of Britain match held at his home track.